Sword Art Online Progressive The Movie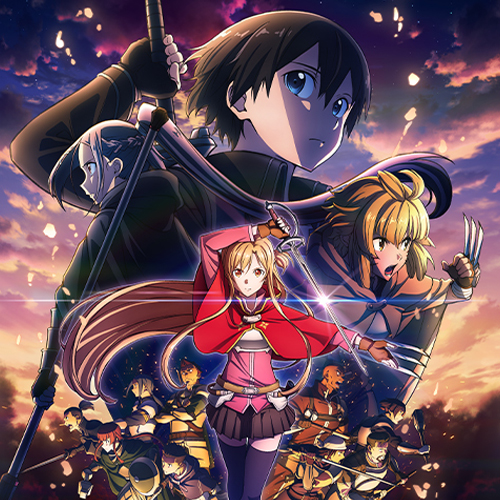 Movie
From the series that has sold over 30 million copies worldwide, "Sword Art Online Progressive The Movie, Scherzo Of Deep Night" is coming to Lucca Comics & Games
The screening at LC&G is set for Monday 31st October at 12 PM at the Cinema Centrale, before its release in Italian cinemas on 14th,15th and 16th November.
It is 2022, when more than ten thousand players connect to a virtual game and get trapped in it. "Game Over" means dying in real life too. The two protagonists Kirito and Asuna have been trapped in the deadly game "Sword Art Online" for two months now. Venturing through dungeons, catacombs and huge labyrinths, they bump into increasingly terrible monsters. But above all, they have to face several Player Killers - players who kill other players just for fun. The fight for survival becomes more and more bloody…
This film is produced by A-1 Pictures and directed by Ayako Kōno, with character design by Kento Toya and music by Yuki Kajiura, while Yasuyuki Kai directs the action scenes.
The Anime Season in Cinemas is an exclusive Nexo Digital project distributed in collaboration with Dynit and supported by media partners MYmovies.it, Lucca Comics & Games and VVVVID.it. Sword Art Online Progressive The Movie, Scherzo Of Deep Night is coming to cinemas in collaboration with the partner J-POP Manga.