Rhapsody of Fire, the great symphonic metal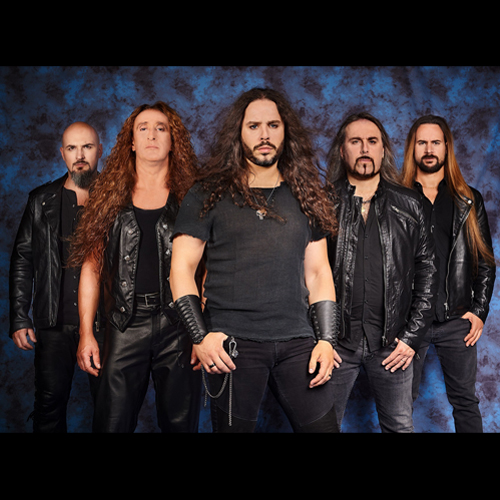 Music
The band led by Alex Staropoli, with phenomenal Giacomo Voli on vocals, will play on the stage of Lucca Comics & Games. A concert in the name of the mediaeval, hollywoodian and power-fantasy atmospheres that characterised the history of the band and the Lucca festival, a unique combination for the biggest community event in Europe to celebrate its new musical venue.
The concert, curated by LEG Live Emotion Group, will be held at the Music & Comics Arena (Palasport) on Saturday 29th October, 9:30 PM. Rhapsody of Fire will be on stage, preceded by an exhibition by Moonlight Haze,one of the fastest-growing symphonic power metal bands of the moment, led by Chiara Tricarico.
TICKETS
From Friday 7th October at 5 PM on the Ticketone website, full price ticket available for €34.00 + sales commission.
From Wednesday 12th October at 12 PM on the Vivaticket website, the reduced price ticket will be available, only for holders of a ticket or a subscription valid for LC&G 2022: €25.00 + sales commission.
If the tickets are not sold out, it will be possible to purchase those available on Ticketone (full price) and Vivaticket (reduced price) or in Lucca, at the Lucca Comics & Games Welcome Desks.
FAQ
Who is the reduction valid for?
The reduction is valid for all holders of any daily ticket or subscription for Lucca Comics & Games 2022, regardless of the day and duration of the subscription.

How can I benefit from the reduction?
When purchasing online, select "reduced-price ticket". You will be asked for the code named CA (CA example: DASASD84334) printed on your LC&G ticket or subscription.The reduction cannot be applied earlier than 24 hours after the purchase of the festival ticket or subscription. On-site purchase will be possible too, you will only need to show your festival ticket or subscription when purchasing, but it will also be possible to buy both types of tickets at the same time.

Is it possible to enter the Music & Comics Arena without the Lucca Comics & Games ticket?
Yes. The specific concert ticket is the only one required to access the Rhapsody of Fire evening concert.