Palazzo delle Dediche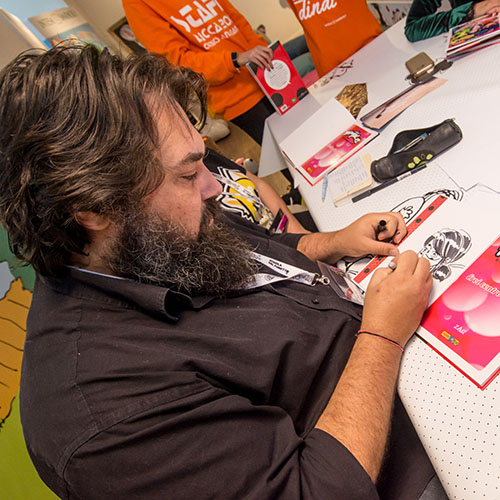 Comics
Palazzo delle dediche (former Caffetteria Palazzo Ducale, 1 Cortile Carrara, Lucca, entrance with ticket and bracelet) is the place where you will meet your favourite artists, for a sketch or a dedication on you most precious volumes.
The appointments at Palazzo delle Dediche are organised on reservation.
Visit this page and, by clicking on the author's name, you will find all the information needed to participate to this activity: time slots are indicated for each author, you can book while places last.