Junior Area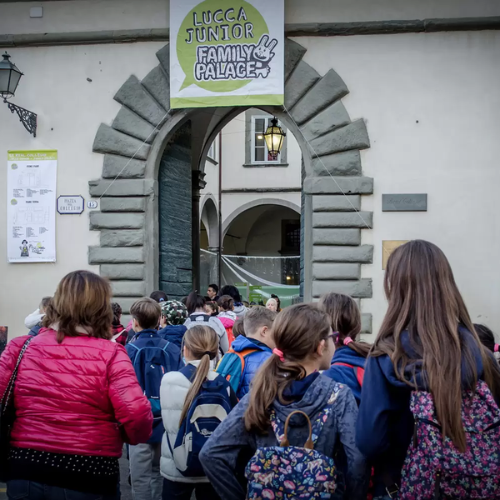 Junior
This year's HOPE edition will give children the opportunity to experience one of the most evocative areas of Lucca Comics & Games: the Real Collegio returns to being the "home" of kids and teenagers, a place where many meetings and events tailored for younger visitors are held. The Junior Area will be the perfect location for families, young readers, explorers of fantasy worlds and schools.
The festival will be completely free of charge for children under 10 once again this year: the entrance is free for children born from 01/01/2013 (who must always be accompanied) and does not require the collection of a specific ticket or bracelet.

But that is not all: as usual, the Family Palace will be accessible to everyone, with utmost inclusion, and without the need to have an entry ticket to the festival. Therefore, it will be an occasion to start exploring the various worlds of Lucca Comics & Games, discovering them for the first time or seeing them again with the wonder of children's eyes.