Japan Area 2022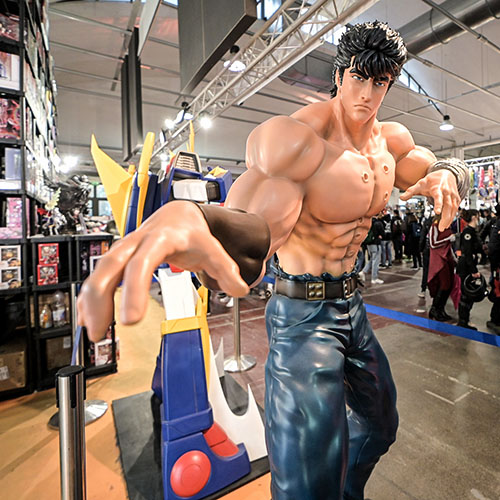 Japan
Building on last year's success, Lucca Comics & Games' Japan Area is confirmed to be at the Polo Fiere, easy to reach thanks to the implementation of shuttle buses and specific routes.
In this area, trade stands will greatly increase in quantity and quality and the first floor will renew the area dedicated to Japanese-themed associations and groups.
Do not miss a visit to Lupin's House, with an exhibition area entirely dedicated to the most famous gentleman thief, and to the Gashapon Bandai Area, where you can find gashapon vending machines of the most important series of the moment.
The centre of the pavilion will be enlivened by Japan Live, with events, artists and performances, while panels, manga workshops and projections will take place at the Meeting Room during all five days of the festival.
This year, you will also find the Umbrella Italian Division stand at the Japan Area, enriched as always by special means, extras and spectacular events.
Obviously, you will not miss the opportunity to enjoy dishes from the Land of the Rising Sun thanks to the various gastronomic stalls in the Polo Fiere that will offer fusion and Japanese cuisine.