Dungeons & Dragons: Honour Among Thieves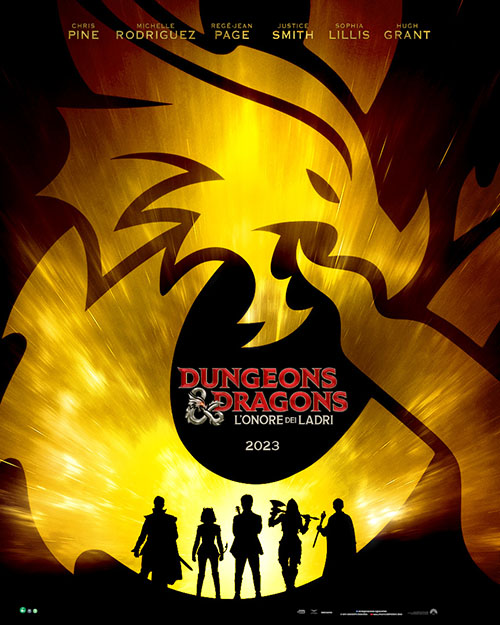 Games
Movie
On 29th October at Cinema Astra, directors Jonathan Goldstein and John Francis Daley (screenwriters of "Spider-Man: Homecoming"), together with producer Jeremy Latcham ("Spider-Man: Homecoming", "Avengers: Age of Ultron", "Iron Man", "Guardians of the Galaxy"), will be sharing some content from the new highly anticipated "Dungeons & Dragons – Honour Among Thieves" during a panel dedicated to the film, which brings the extraordinary world and the spirit of legendary RPG on the big screen with a fun and action-packed adventure.
The story tells about a charming thief and a band of unlikely adventurers performing the heist of the century by retrieving a lost relic… But things get bad when they run afoul of the wrong people.
The panellists will have the opportunity to ask some questions to the directors and the producer to find out all the secrets behind the creation of a truly extraordinary and amusing film. Moreover, the audience in Lucca will be able to experience the "Dungeons & Dragons: Honour Among Thieves" Tavern: visitors will sip a Dragon's Brew and receive exclusive gadgets with the possibility of taking pictures in the Tavern itself.

"Dungeons & Dragons: Honour Among Thieves", featuring Chris Pine, Michelle Rodriguez, Regé-Jean Page, Justice Smith, Sophia Lillis, Chloe Coleman, Daisy Head and Hugh Grant and produced by Paramount Pictures in partnership with eOne, will be released in Italy by Eagle Pictures on 2nd March 2023.