Communityverse on display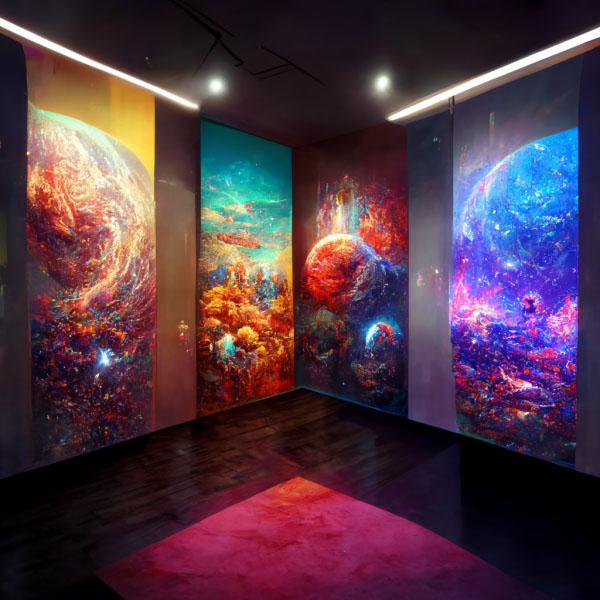 Communityverse
The basement of the Casermetta di San Pietro will become a real pavilion of metaverses by hosting the Multiverse of Metaverses exhibition.
The exhibition will be dedicated to the depiction of the multiplicity of metaverses, whose genesis, between architecture, art and performances, will be narrated during one of the series of meetings with the participation of Arch. Enzo Fontana, co-founder of the Fabbricanove studio, Gianluca Del Gobbo, organiser of international events such as Live Performers Meeting, Fotonica and Live Cinema Festival, and the curator of the exhibition Daniele Luchi.
For more information, please visit therelated page.