Art Shows 2022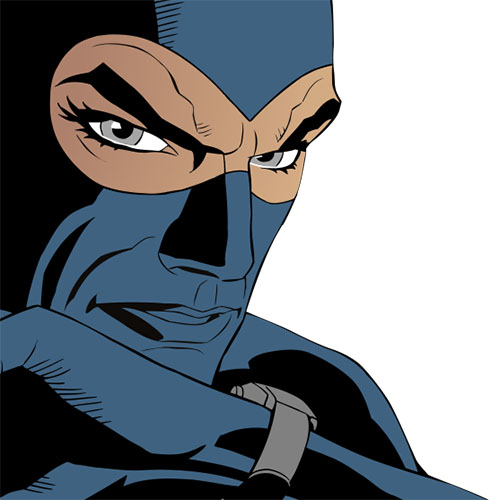 Comics
Games
Japan
Palazzo Ducale - from 15th October to 1st November
Atsushi Ohkubo: Soul of Fire
Set up in collaboration with Panini, the exhibition "Atsushi Ohkubo: Soul of Fire" will take place at Palazzo Ducale. It will show you the incredible world-building work that has made this mangaka famous, thanks to a rich selection of original plates from his most renowned works (curated by Alessandro Apreda, alias Doc Manhattan). From the soul-hunting Death City of "Soul Eater" and its spin-off "Soul Eater Not!" to the "Fire Force" pyrokinetic firefighters.

Giacomo Nanni, a whole another view of the world
Giacomo Nanni is one of Italy's most refined and profound cartoonists. With "Atto di Dio" (2018), also awarded in Angoulême, he gave life to one of the best Italian books of recent years, a laic yet religious reflection on the universe as the herald of a radical mystery and on the role of mankind within it. In his next work "Tutto è vero" (2021), he examines his outside view of a confused and scattered mankind dealing with the modern fears of terrorism and the clash of civilisations.

Mirka Andolfo, paper heroine
Mirka Andolfo is the new successful star of Italian comics. Both cartoonist and author, Mirka's presence in the world of comics strongly began with Un/Sacred (2013), characterised by a joyful eroticism supported by soft and sensual features. This is the distinctive element of her style, which brings her back to the fore with the great success "Sweet Paprika" after several Italian and international collaborations.

Chris Riddell: sketches, scribbles and wonders
Children's author, political cartoonist, illustrator and extraordinary creator of worlds, Riddell will be a guest at Lucca Comics & Games 2022 in collaboration with the publisher Il Castoro, and an exhibition will be set up at Palazzo Ducale to celebrate his prolific career.

Graphic Novel Theatre: real-life comics
Starting from 2017, the year of "Una ballata per Corto Maltese", Lucca Comics & Games has staged at least one show a year (two in 2021), each of which was based on an Italian graphic novel: this is the Graphic Novel Theatre, a project in various languages which takes comics from their usual private access to the public dimension of live events, as no cinema could ever do. The exhibition tells the short but already significant history of Graphic Novel Theatre, ending with a preview of the new show, dedicated to "Celestia" by Manuele Fior.

Ted Nasmith, the Nature of Myth
Author of the Lucca Comics & Games 2022 poster and one of the greatest exponents of fantasy art, Canadian Ted Nasmith is the protagonist of a major exhibition whose highlight is the now classic illustrations dedicated to the Tolkien universe, portrayed with a unique landscape sensitivity. In addition, illustrations created for George R. R. Martin's saga "A Song of Ice and Fire" and countless other wonders will be put on display.

Alex Randolph, Game Designer
A game designer, Alex Randolph, is coming to Palazzo Ducale for the first time in the history of Lucca Comics & Games: a great celebration to commemorate the centenary of Alex Randolph's birth, with pieces put on display for the first time in Italy and the exclusive preview of unpublished illustrations in collaboration with the Deutsches Spielearchiv Nürnberg, Studio Tapiro and Studio Giochi.


Palazzo delle Esposizioni Fondazione Banca del Monte di Lucca - from 28th October to 1st November

Castelli & Friends
40 years after the birth of his most famous character, Martin Mystère, this exhibition is an opportunity to sum up the extraordinary career of a giant of Italian comics, already proclaimed Master of Comics at Lucca Comics & Games 2006. From "Gli Aristocratici" to "L'Omino Bufo", from "Zio Boris" to his countless collaborations with a variety of magazines, from his activities as a comics historian to his status as global and encyclopaedic "expert", the exhibition will explore all aspects of the multifaceted activities of "Buon Vecchio Zio Alfredo" (Good Old Uncle Alfredo).

Manga, Love & other stories
Held in Palazzo delle Esposizioni in Lucca from 28th October to 1st November 2022 and conceived by J-POP Manga and Lucca Comics & Games, under the patronage of the City of Lucca, the exhibition presents a display on sentimental education. The love bond expressed by manga art is what the exhibition promotes and intends to convey to its audience, through the splendid narratives of the great masters of the Rising Sun such as: Ryoko Ikeda, Keiko Takemiya, Nagabe, Kabi Nagata, Waka Hirako, Keigo Shinzo, Aki Irie, Kaori Tsurutani and the new, already popular European mangaka Tony Valente.

Chiesa dei Servi - from 28th October to 1st November
Corrado Roi: Diabolik, who are you?
Corrado Roi is one of the great interpreters of Italian comics. In the volume "Diabolik, who are you?", published by Lo Scarabeo, Roi reinterprets the "king of terror" with his unmistakable style, in honour of the 60th anniversary of the famous masked character. The exhibition is an opportunity to admire some of his splendid plates.