55,000 times thank you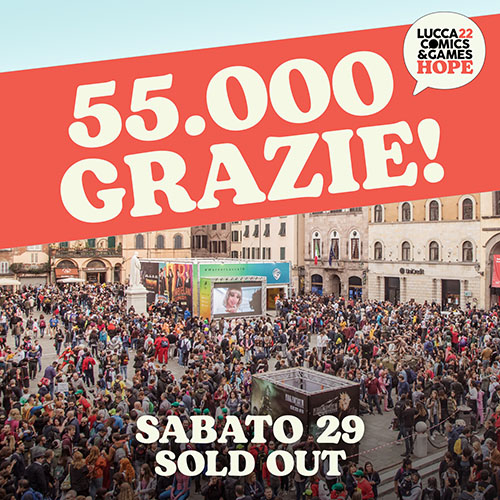 LCG
55,000 times thank you, one for each person who chose to join us on Saturday. A small but great achievement we are very proud of: for the trust and affection we receive from our visitors, and because we had forgotten how it feels to welcome such great numbers in presence in the last two years. We are looking forward to experiencing Lucca Comics & Games 2022 with you!
This year, we are going back to the traditional 5-day period: we invite everyone not to miss the opportunity to purchase a ticket for the other days as well. There will be guests, meetings and unique occasions at all times.

On 29th September, at 11 AM, do not miss our presentation event in Lucca, also available in live streaming, where we will reveal other great updates in our programme as well as organisational information, including any revisions of the maximum number of tickets, always in compliance with current regulations.