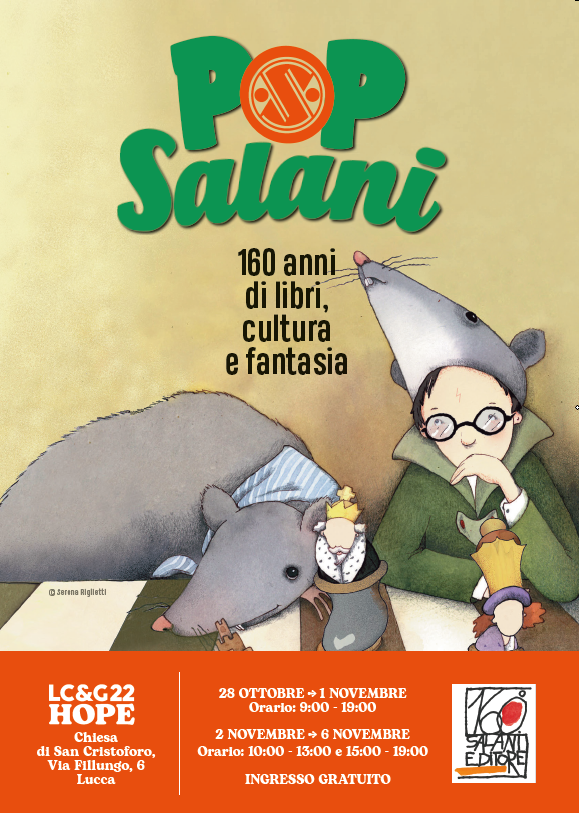 Salani has chosen Lucca Comics & Games to celebrate 160 years with the exhibition "POPSalani, 160 years of books, culture and fantasy".
This exhibition retraces the history of the publishing house founded by Adriano Salani in 1862, through the original drawings created for the house's volumes by the greatest Italian and international illustrators.
Going from the early 20th century to the present day, this exhibition will highlight the "pop" side of Salani's production, focusing on pictures and publications inseparably linked to the visual history of modernity. A journey through the mass media visual evolution of modernity for audiences of all ages.
Exhibition curated by Professor Giorgio Bacci.
Where: Real Collegio – Lucca
When: From 28th October to 1st November