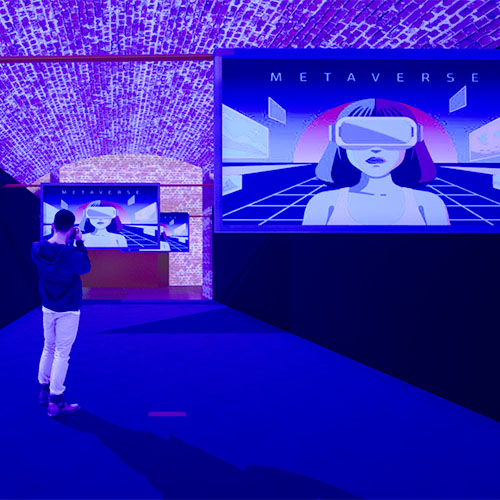 Multiverse of Metaverses is the pilot project-exhibition whose goal is to draw attention to the duality between the physical and the digital world, between analogue and digital, through an immersive and interactive but also educational and informative experience for an audience of all ages.

Exhibition curated by Daniele Luchi.

Where: Baluardo San Pietro/dei Balestrieri – Lucca.
When: From 28th October to 1st November. Time: 9 AM – 7 PM.
Ticket: Access allowed only to festival ticket holders, from 28th October to 1st November.