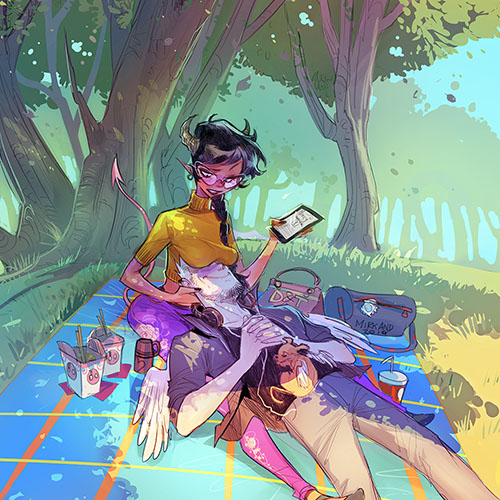 One of the defining characteristics of Mirka Andolfo's work is being able to tell the cheerfulness of eroticism and sexuality without ever being vulgar.
The normality yet uniqueness of personal choices shape the characters she creates.
From her debut with webcomics to written and drawn Harley Queen's stories ; going through great successes such as "Unnatural", "Mercy" and "Sweet Paprika".
Through all the creative steps that lead to the creation of a page, Lucca Comics & Games will tell you about Mirka Andolfo's artistic path.
Exhibition curated by Mauro Bruni.
Where: Palazzo Ducale – Lucca
When: from 15th October to 1st November