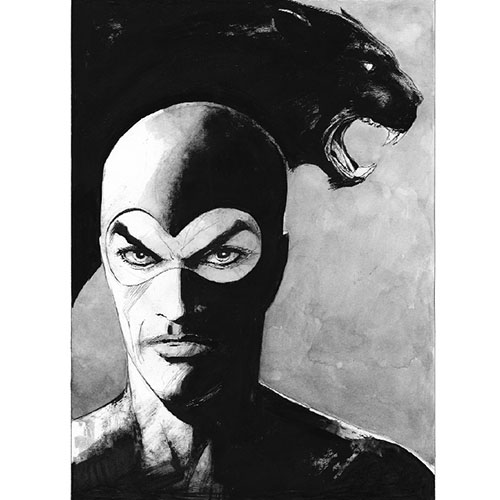 Corrado Roi is one of the great interpreters of Italian comics.
In the volume "Diabolik, who are you?", published by Lo Scarabeo, Roi reinterprets the "king of terror" with his unmistakable style, in honour of the 60thanniversary of the famous masked character.
The exhibition is an opportunity to admire some of his splendid plates.

Exhibition curated by Mauro Bruni and Lo Scarabeo.

Where: Chiesa dei Servi – Lucca
When: From 28th October to 1st November. Time: 9 AM – 7 PM.
Ticket: Free admission.