ANNUAL AI 2022: The Exhibition of Award Winners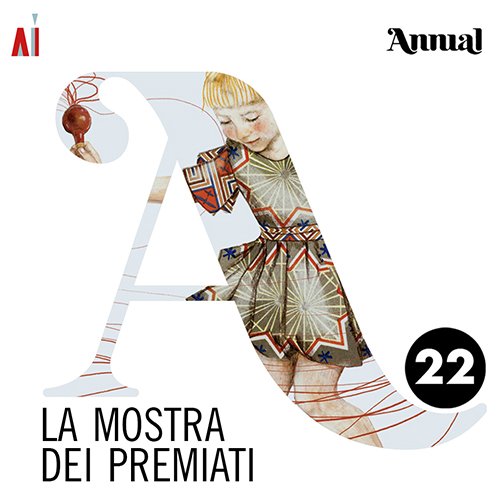 Created in the 90s to give recognition to the creativity and quality of Italian illustrations, AI Annual is a publication which grows in prestige and visibility from year to year, awarding the excellences of Italian illustration.
The selection is made through an annual contest involving a high-profile international jury. Published and unpublished works of the current year are listed in 9 different categories, which represent the many sectors that make use of drawn images, offering a wide overview and a prestigious showcase for the selected authors.
The Exhibition of Award Winners will allow you to admire the 27 winners of the Annual Awards, the bronze, silver and gold medals awarded to the 9 categories, representing recognition of the high creative, professional and technical level achieved. The three award-winning works are also presented in the exhibition: theToppi Award ("Il Mare Verticale" by Ilaria Urbinati) - the overall winner of the contest - and the two awards offered by sponsors, theLyra Fine Arts Award ("Mercato" by Marco Leoni), awarded to the best work created with traditional techniques, and the Wacom Award ("Luna Chiama Terra" from "Fantascienza" by Franco Brambilla), awarded to the best digital work.
The prestigious catalogue also includes all 294 selected works, important contests under AI's sponsorship and detailed pages dedicated to Daniela Iride Murgia, the author who headed the 2022 jury, and Tanino Liberatore, whose career as distinguished author was celebrated with the Lifetime Achievement Award.

Exhibition curated by AI - Associazione Autori di Immagini.

Where: Family Palace (Real Collegio – Piazza del Collegio) - Lucca
When: from 28th October to 1st November. Time: 9 AM – 7 PM.
Ticket: Free admission.