Exhibition: Simone Bianchi - L'arte dei supereroi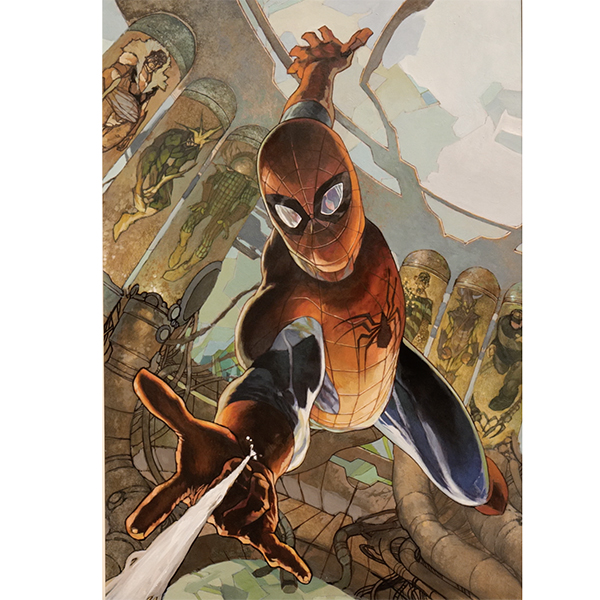 Comics
Fantasy
Among the official exhibitions of the Festival, in the suggestive location of Granai di Villa Mimbelli in Livorno, until the 12th of November 2023, it will be possible to visit for free the exhibition "Simone Bianchi - L'arte dei supereroi", curated by Giorgio Bacci. This exhibition is promoted by Comune di Livorno and Fondazione Livorno with the Castagneto Banca 1910 contribution and under Lucca Comics & Games patronage.
The exhibition, the biggest in Tuscany so far and the longest regarding time extension, has been realised thanks to the contribution of 22 collectors, who have lent their works. It will be possible to admire more than 110 pieces – 20 unpublished – that recall the 2000s. From the "Wolverine Origins #24" cover of 2009 and the "Astonishing X-Men" inside pages of 2008, to covers such as "Amazing Spider-Man #26" and "Edge of Spider-verse #4", just published in the U.S. and presented in world premiere for this exhibition.
Moreover, it is the first time that a Nona Arte representative exhibits together with some of the greatest authors of the 19th Century, already present at the Museo Fattori.A friendship with the tout court art that Simone carries on with extreme enthusiasm and foresight. The exhibition presents a wide selection of paintings, sketches and posters, with the aim of rebuilding the creative process of the artist.
To crown the experience in Simone Bianchi's world, there will be an immersive room for visitors along the exhibiting path. Realised by Art Media Studio, this room allows the artist's images to literally come alive.