EU WEBTOONS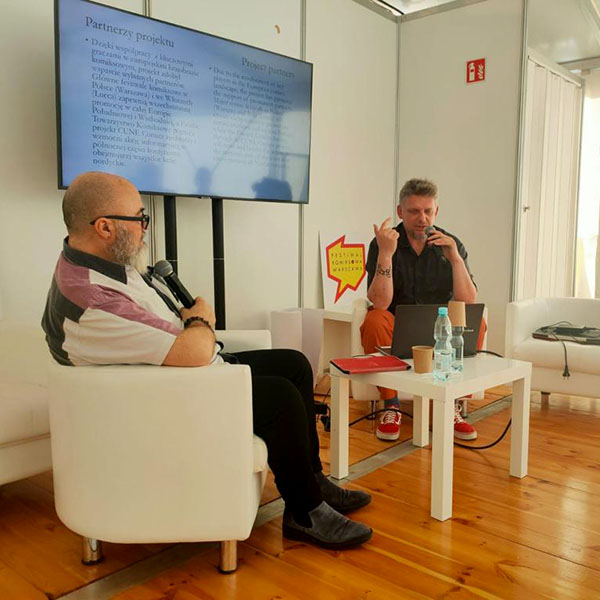 LCG
Comics
Set the European creativity free: this is the slogan of the EU WEBTOONS project, which aims to discover European artists who have decided to produce digital comic strips in the form of webtoon. This is a reading and use modalityof the Nona Arte, which has already conquered the Asian market, and that is able to offer more and more job opportunities, especially to the new comic generations. Lucca Comics & Games has joinedthis projectwith enthusiasm: an occasion to promote European talents that offers concrete economic opportunities to its participants.
The Tuscan festival is indeed among the promoters of the initiative lead by the Cité internationale de la bande dessinée et de l'image, realised in collaboration with the European festival Komiksowa Warszawa in Poland (Warsaw) and the Finnish Comics Society with its project called CUNE Comics, that gathers all the Nordic countries. The EU Webtoon project aims to revitalise the European webtoon scene, giving talented artists the chance to bloom and create a dynamic and inclusive community together.
The Contest is open to residents of all EU countries and non-EU countries participating in the Creative Europe Programme. Up to the 31st of August, it will be possible to present a submission in order to compete for prizes that go from 1,000 to 15,000 euros for potential winning works, including a special prize given out to the artist chosen by the audience. The selection period will be done between the 1st of September and the 15th of October 2023. The complete list of winners will be announced during the Lucca Comics & Games 2023 days.
The winning work will be exhibited during other partner festivals, such as the Cité internationale de la bande dessinée et de l'image at the Angoulême International Comics Festival in January 2024: an amazing opportunity to leave a mark in the European scene of the Nona Arte.
Entrants will have to present maximum one chapter, composed of minimum twenty (20) and maximum sixty (60) panels.
The work can be in any language but submissions that aren't in Italian must be accompanied with a translation for easier judging. Submission files must be exclusively in JPG-format and less than 2 MB (less than 900px wide and 1300px long). Entrants can submit up to 10 files. All copyright to the submission must be owned by the individual or group submitting it.

Full rules available at this link.