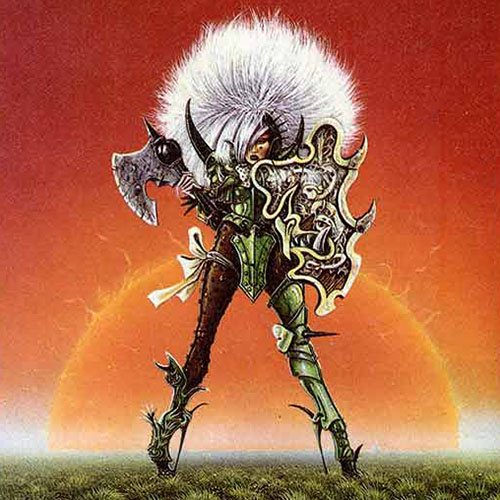 John Blanche will be a guest at Lucca Comics & Games 2022.
Known as the undisputed Master of dystopian fiction, a demiurgic illustrator and the art director for Game Workshop since 1984, he will come to Italy to meet his fans and to present "Voodoo Forest", a legendary work in progress for over ten years which will be published for the first time in its complete edition for Hollow Press, which will debut with an entire line dedicated to gaming.
Furthermore, an exhibition whose content is still secret will be organised to celebrate the Master, along with a miniature painting contest dedicated to "Blanchitsu Style" as part of the Trofeo Grog competition.

Where: Palazzo Ducale – Lucca
When: from 15th October to 1st November