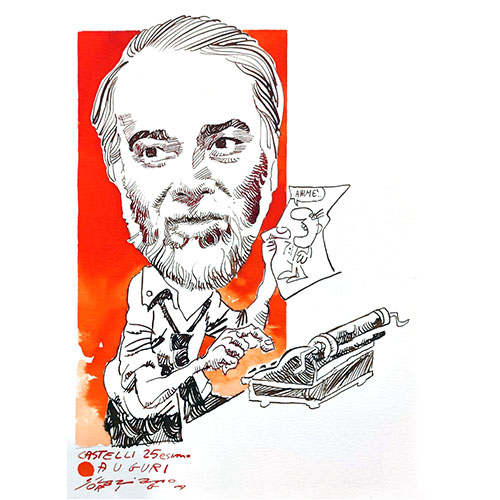 40 years after the birth of his most famous character, Martin Mystère, this exhibition is an opportunity to sum up the extraordinary career of a giant of Italian comics, Alfredo Castelli, who was already proclaimed Master of Comics at Lucca Comics & Games 2006.
From "Gli Aristocratici" to "L'Omino Bufo", from "Zio Boris" to his countless collaborations with a variety of magazines, from his activities as a comics historian to his status as global and encyclopaedic "expert", the exhibition will explore all aspects of the multifaceted activities of "Buon Vecchio Zio Alfredo" (Good Old Uncle Alfredo).
Exhibition curated by Alex Dante and Lucca Comics & Games.
Where: Palazzo delle Esposizioni - Fondazione Banca del Monte di Lucca.
When: from 28th October to 1st November. Time: 9 AM - 7 PM.
Ticket: Access allowed only to festival ticket holders, from 28th October to 1st November.